Archives by date
You are browsing the site archives by date.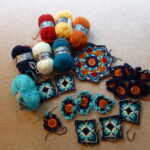 My current "Icelandic project" has now got too big for carrying on the train for a commuting project (more of that later!). What to do?….. …Find something in my obese stash that'd be Okish? ……Stare blankly out of the train window and waste good knitting time? ………Rush out and buy a huge, new and  exciting project […]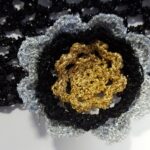 You know I was promised a picture of my glitter ABBA hat when I wrote about it in my last post,  Eurovision ABBA Hat? Here it is being modelled at the party 😀 !!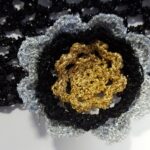 Just a quickie post to show you a "silly" I made for a colleague at work. He was having a huge fancy dress party for the Eurovision Song Contest and was dressing up as Agnetha from Abba (the blond one) He was missing  a "Fabulous!"crochet cloche hat (complete with flower on the side) to complete […]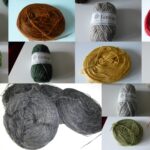 I've been to Iceland! No, not the frozen food store – the lovely country 😀 I've just had a "big" birthday and the lovely Ben surprised me with a trip to Reykjavik over Easter. (If anyone is rude enough to ask, the answer is "21" 😉 ) I've wanted to visit Iceland for a long […]