Archives by date
You are browsing the site archives by date.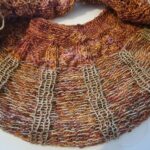 Who is Jacquard Ladderback? A late Georgian Era, gentleman thief to rival Raffles with his fiendish cunning and skill? Fiendishly cunning and skilled is right …but it's actually a new knitting technique I've learnt to help with the long fairisle floats for Misurina. (It's usually call Ladderback Jacquard but that didn't sound as fun 😉 )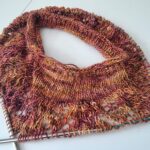 Misurina is more spicy than I expected! So much going on in this little top. This week I swatched and cast on another of my aquisitions from Unravel festival in February – Misurina Tee by Caitlin Hunter. This is the pattern pic… Lace around the neck. And cables. And a big fairisle pattern with huge […]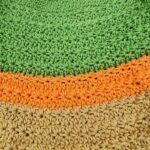 "What's on the needles now?", I hear you cry! Erm actually it's "on the hook" – Crochet hook that is. I've got a little Hat Crazy the last couple of weeks – it started with this! The Rowan Margarida Hat in Rowan Cotton Glace (or Handknit Cotton.) I knew I had a bag of left […]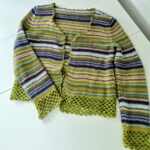 I'm finding it hard to give up on old and dated handknits. There should be a handknit garment retirement home where they are cooed over, petted, paid compliments, and treated like venerated elders.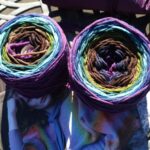 Some of my knitting choices are so awful, you just have to point and laugh.