I have a gadget that has made Misurina so much easier. Thrown in my bag at unravel with the thought, "Not seen that before, for £3.75 I'll risk giving it a try". The KnitPro Swivel Cable!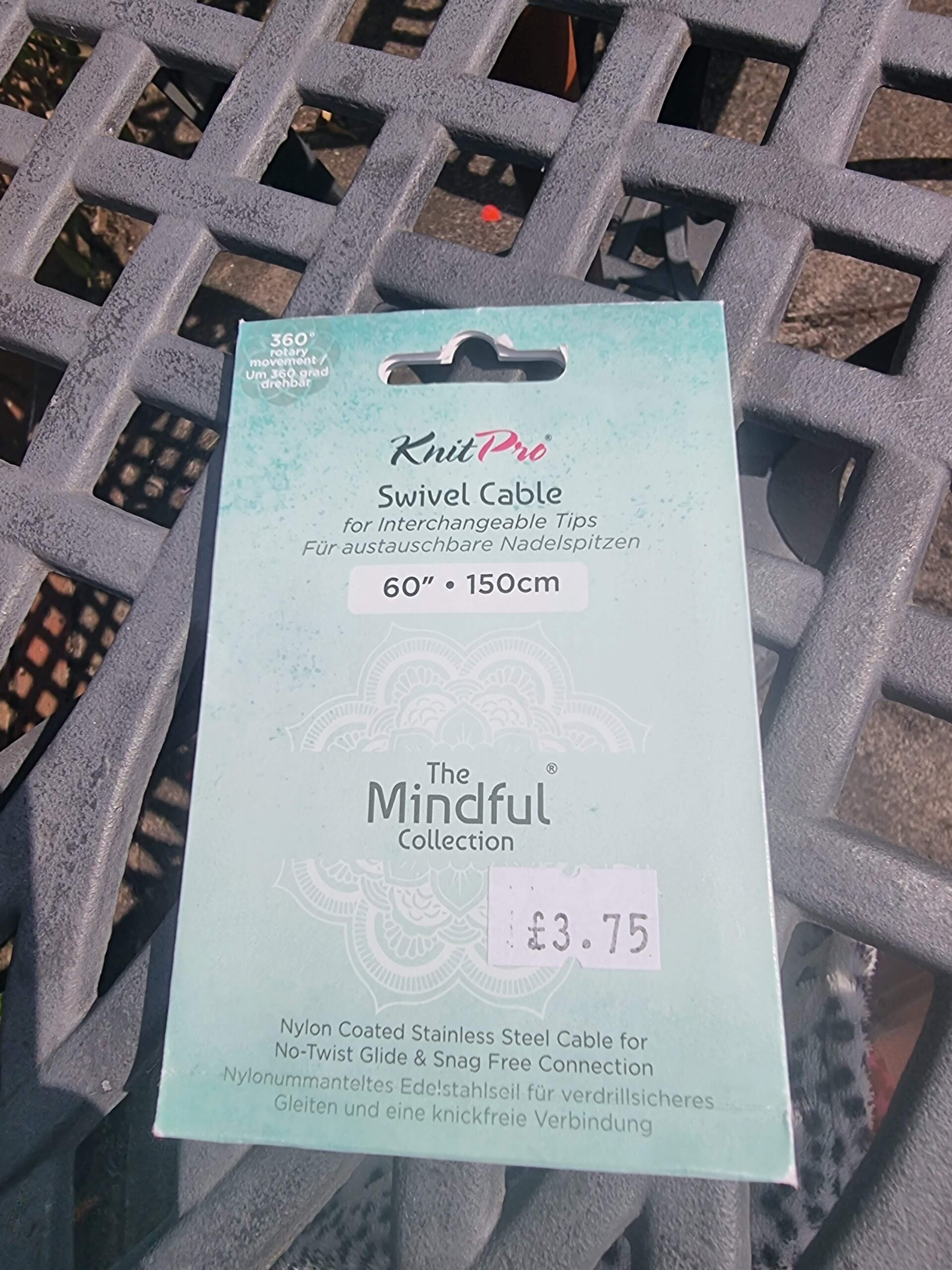 I usually knit in the round on KnitPro Nova needles (The silvery metal ones)and occasionally Symphonie. For very small gauge needle sizes, I have various Addis.
The "twisties" with the cables is always a problem for me – but never as much as my first experience with a circular needle – a cheap Pony needle, when knitting Birch lace shawl in Rowan Kidsilk Haze – I have no idea how I managed! Blogged about here if you are intrigued.
Here>>>It Made Me The KSH Junkie I Am Today
These swivel cables are wonderful! The cable literally turns where is joins to the screw section and stays straight.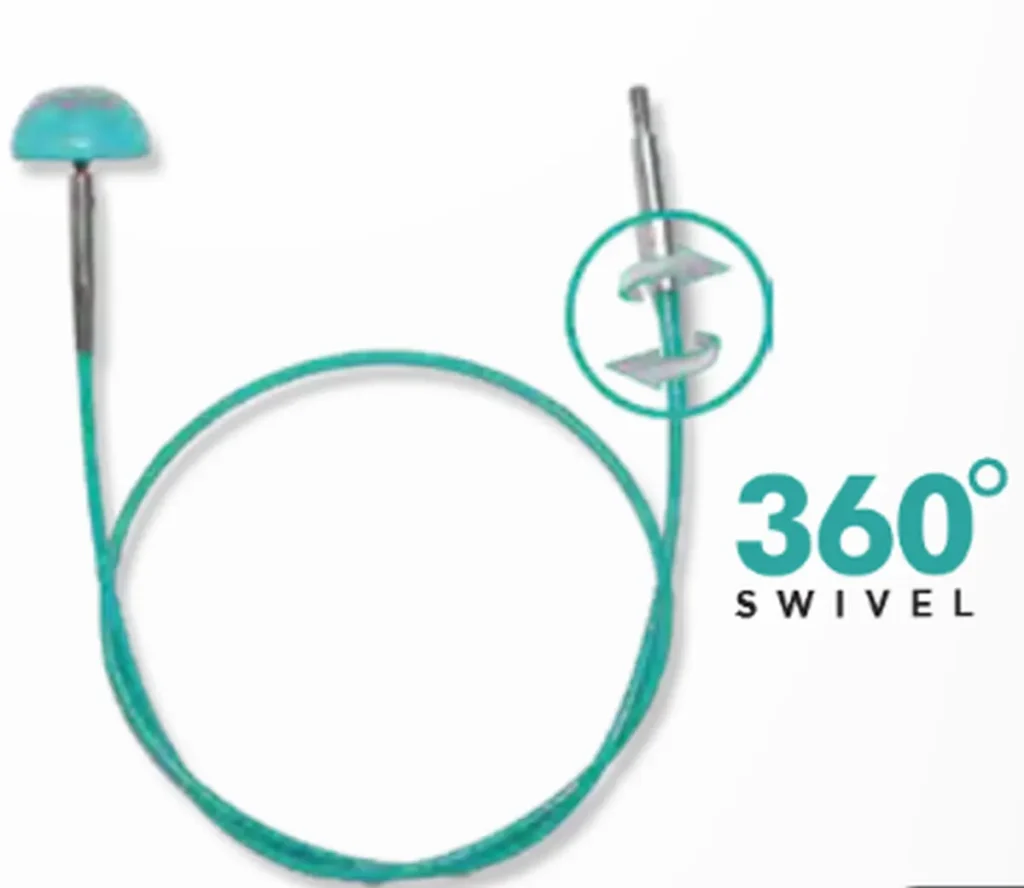 It works. It doesn't snag. I was so impressed after using it, I went online and bought other sizes!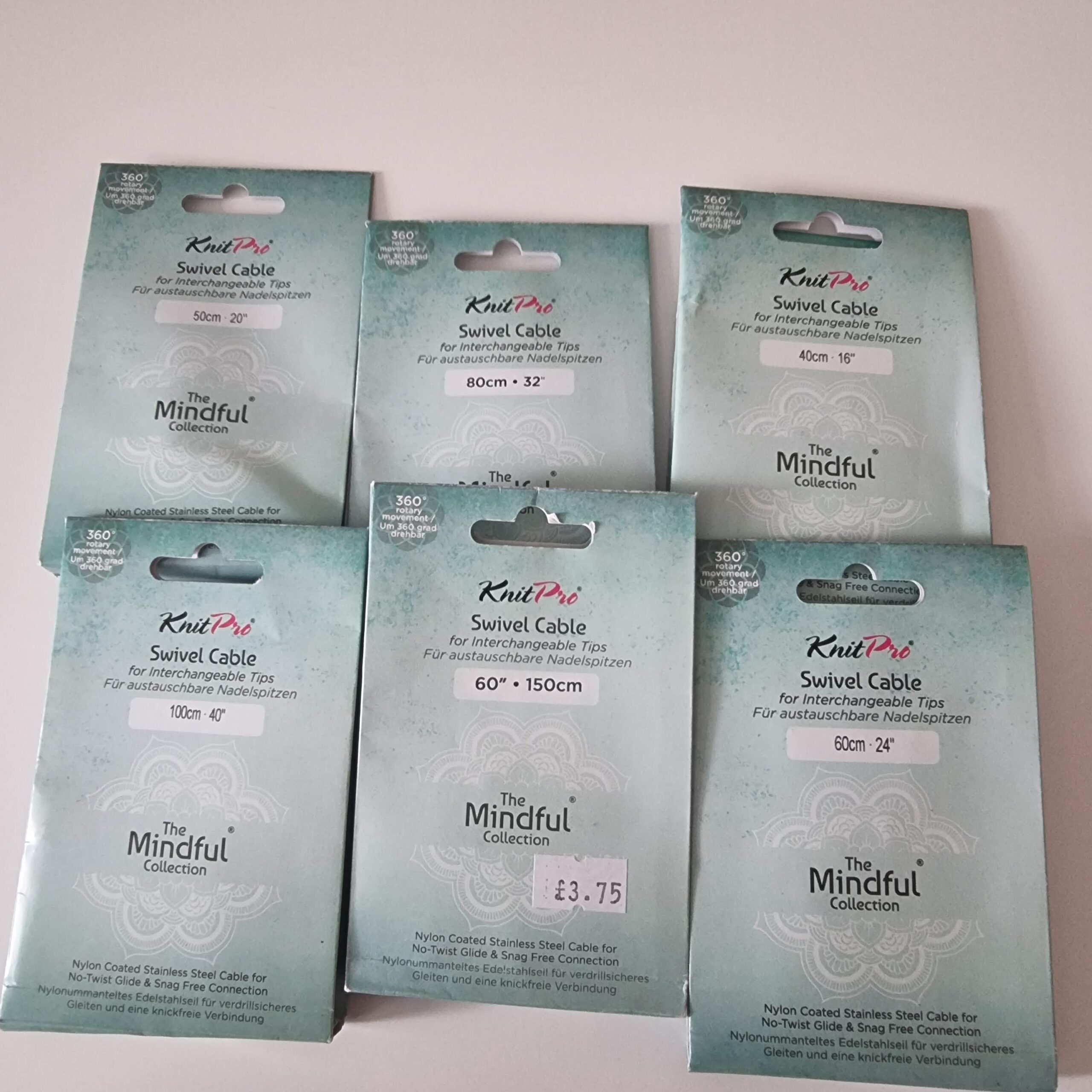 Mine are part of the Mindful range from KnitPro – I like the aqua blue colour as an alternative to my normal purple cables – there might be purple ones available??!
I should also mention, because they are "Mindful", they have their own design of cure end stops and cables pin…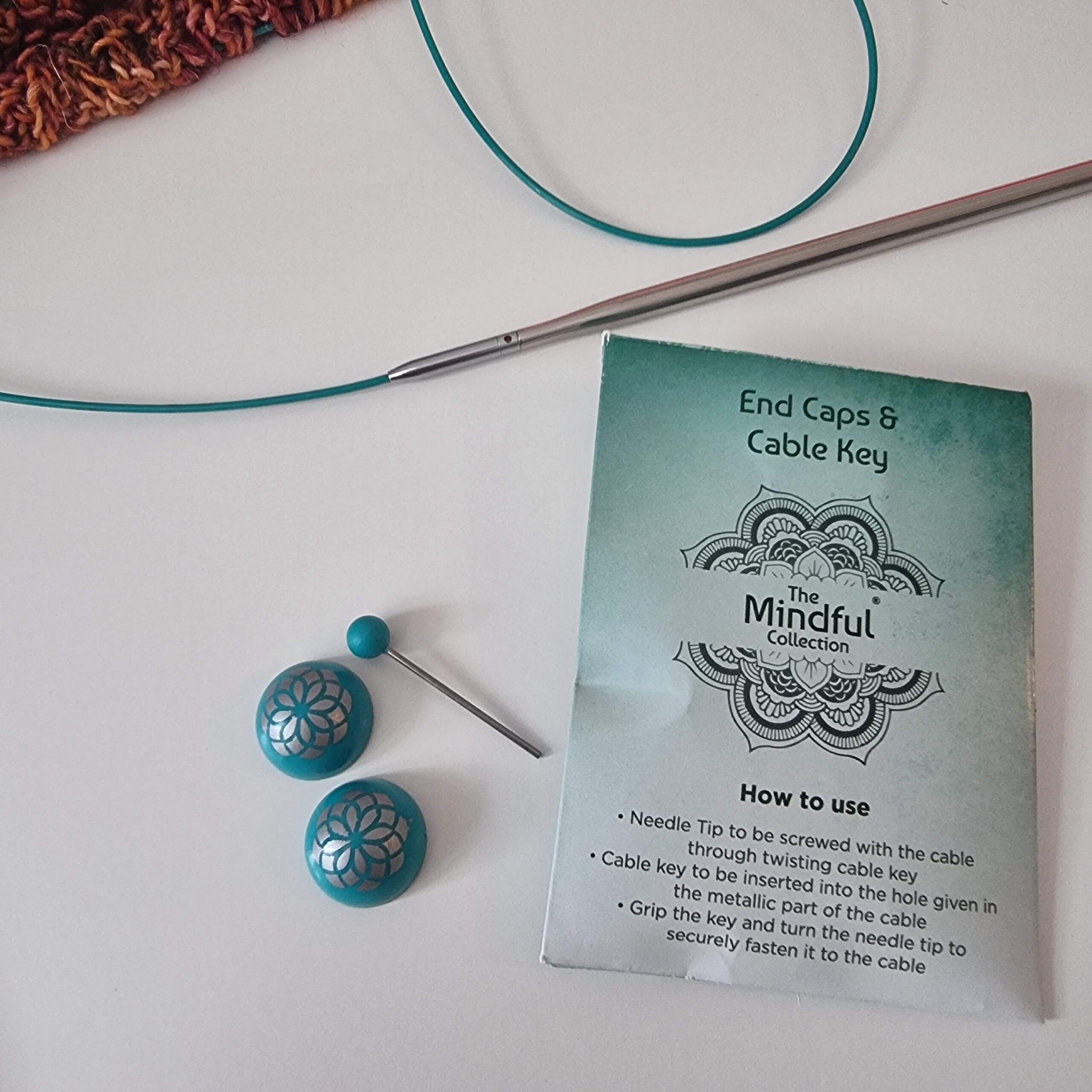 There is a whole shedful of other pretty items in the Mindful range but nothing that wasn't duplicating what I already had. I was strong! <<Pats self on back for resisting the pretty blue…>>>
If you struggle with the twisties – these are worth having a look at.
Oh – and how is Misurina coming along? Great – onto the body with Kitty's help! More on that next week…