Once I had finished the fairisle yoke, Misurina was finished at great speed!
So happy! 😍
I won't make you wait for a photo 🙂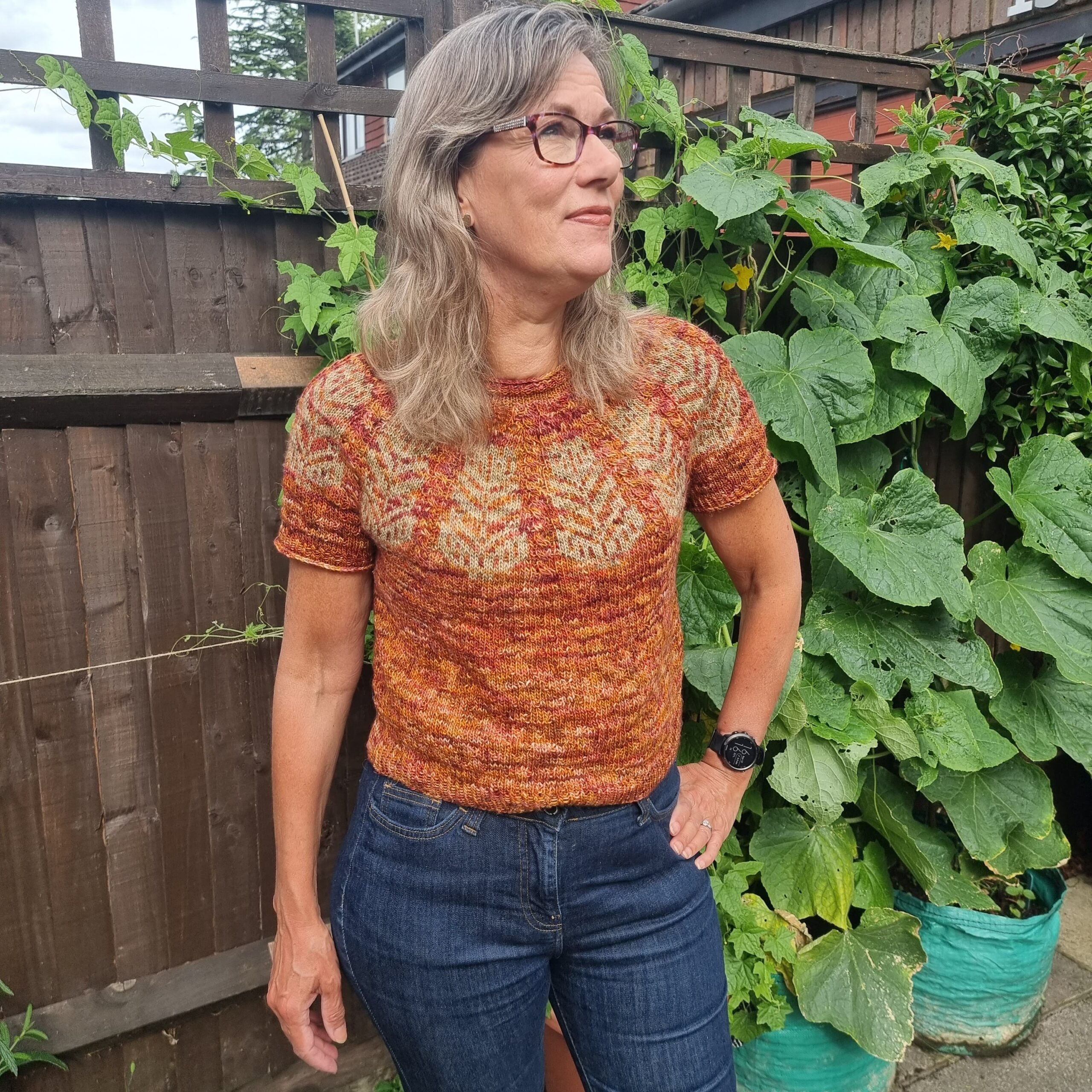 I am very, very pleased with her. My fears about the fairisle pattern not showing up in the cream were unfounded – I love these colours – I think the cream goes well with my hair!
I do think some of the detail is lost in the variegated yarn.
Can you even see the purl stitch pattern in this close-up? Although you can't see it clearly, it does give the fabric a slightly waffly texture…
I love the yarn, the colour and enjoyed making it so where is the problem?! 😜
How did the rest of the Ladderback Jacquard go? Brilliantly!
The LBJ (LadderBack Jacquard) did make the last few rows of the yoke excruciatingly slow and meticulous but the rest of the garment was superfast and easy.
Do you remember I was playing "Tension Roulette"? I knitted with a tighter tension but gave myself 10″ ease. The actual garment measures 39.5″. I'm a 34″ chest so 5.5″ ease – so pretty darned perfect 😁
Here's some more shots of the finished Mirusina. (The plants behind me are Verbina Bonarensis on the left and cucumbers and cucamelons on the right btw!)
I also knitted the body 4cm longer than the pattern – I wish I'd added a little more – you can kinda see why! 🤣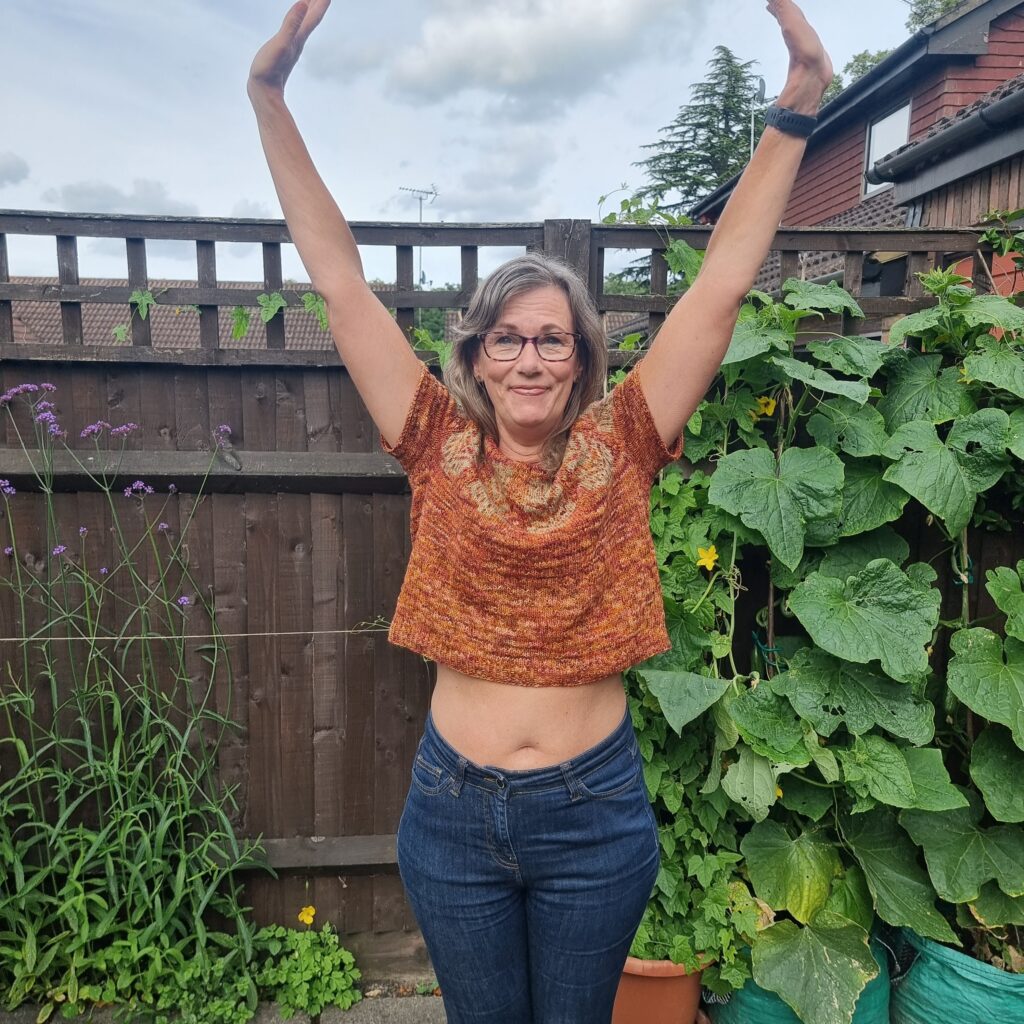 Completed Knit Report
Name:
Misurina
Pattern:
Misurina Tee by Caitlin Hunter.
Yarn:
Linen singles from Nervus Fibre
Pattern Problems:
Huge problems attaining the given gauge – went with a fabric desity I liked and made a bigger size (which worked!)

Pattern Modifications:
Use Ladderback Jacquard to manage long floats.
Made much longer than pattern's given 18cm from armhole (did 22cm plus rib)*
Washing and Wearing:
Fits well but could be a bit longer still – won't be reaching over my head in this (sorry for the belly flash!)
The swatch washed well – I'm sitting blogging wearing it – feels great!
Knit It Again???:
Very possible.
Difficulty:
Challenging – a lot of different techniques in here.
Rating:
4/5 (dropped a point for the tension shenanigans)
Other Postings Relating To This One:
Casting on Misurina
Adventures With Jacquard Ladderback