Friday was was a day of SEX at Unravel Autumn yarn festival at Farnham Maltings. (That's a "Stash Enhancement eXercise" – nothing smutty!)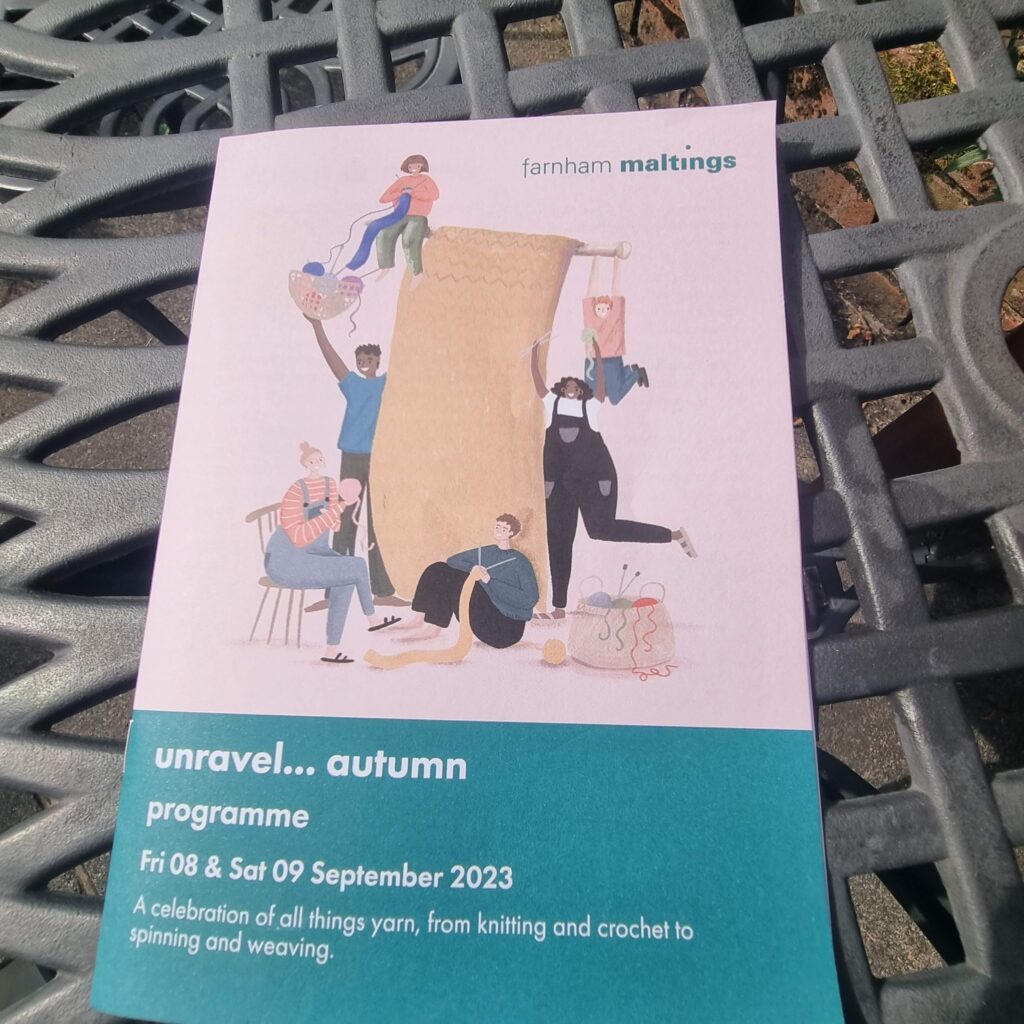 I've mentioned the Spring Unravel a few time as it was where I purchased several of my recent projects.
My "After the Rain" blue jumper is mylast project to complete from Spring Unravel – in fact – I think that's me knitting a sleeve on the top left of the program!
Now they have started having an Autumn Unravel, time to stock up for those long winter evenings (any excuse huh?!) 😇
Compared to Spring there were fewer stands and it was much less busy – you could buy a coffee without queuing and find a seat easily!
The stands that were there, were fabulous, not crowded and the owners had time to chat. I didn't have to try hard to find things to buy(!)
Stop waffling Susan, What did you buy?
I'm not really a shawl wearer but I was really taken with a free pattern for the Extended Eyre Shawl (not on Ravelry but it based on this Eyre Shawl) from Costal Colours. The big difference that I liked is that the back is straight across. I was not imaginative and chose the same colour as the made up sample after being allowed to try it on, prance about having photos taken and even wander outside into the daylight – apparently, they can run fast if I decided to make off with it 😮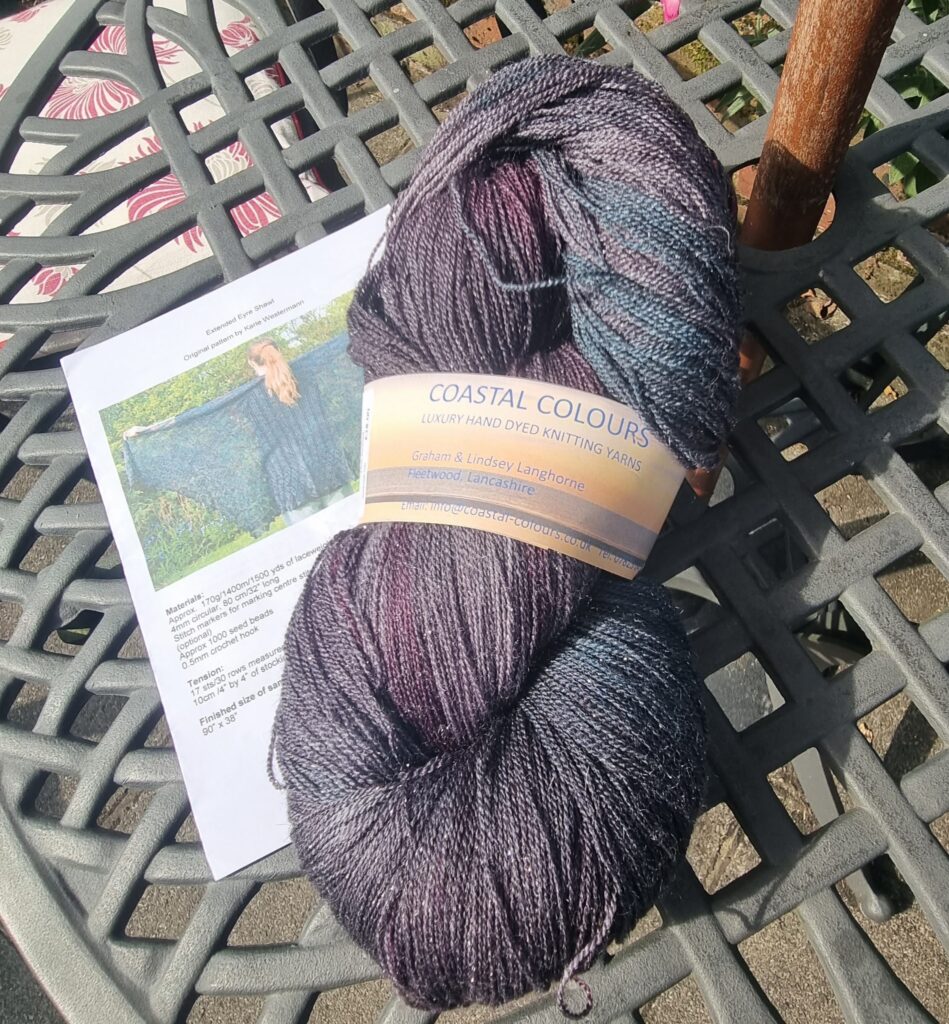 Next were some scrumptious mini skeins from TedknitsUK Intended to make another Rocket Tee. Of course, I had to buy another full skein so have enough yarn as I needed 188g and the minis gave me 120g….another good excuse.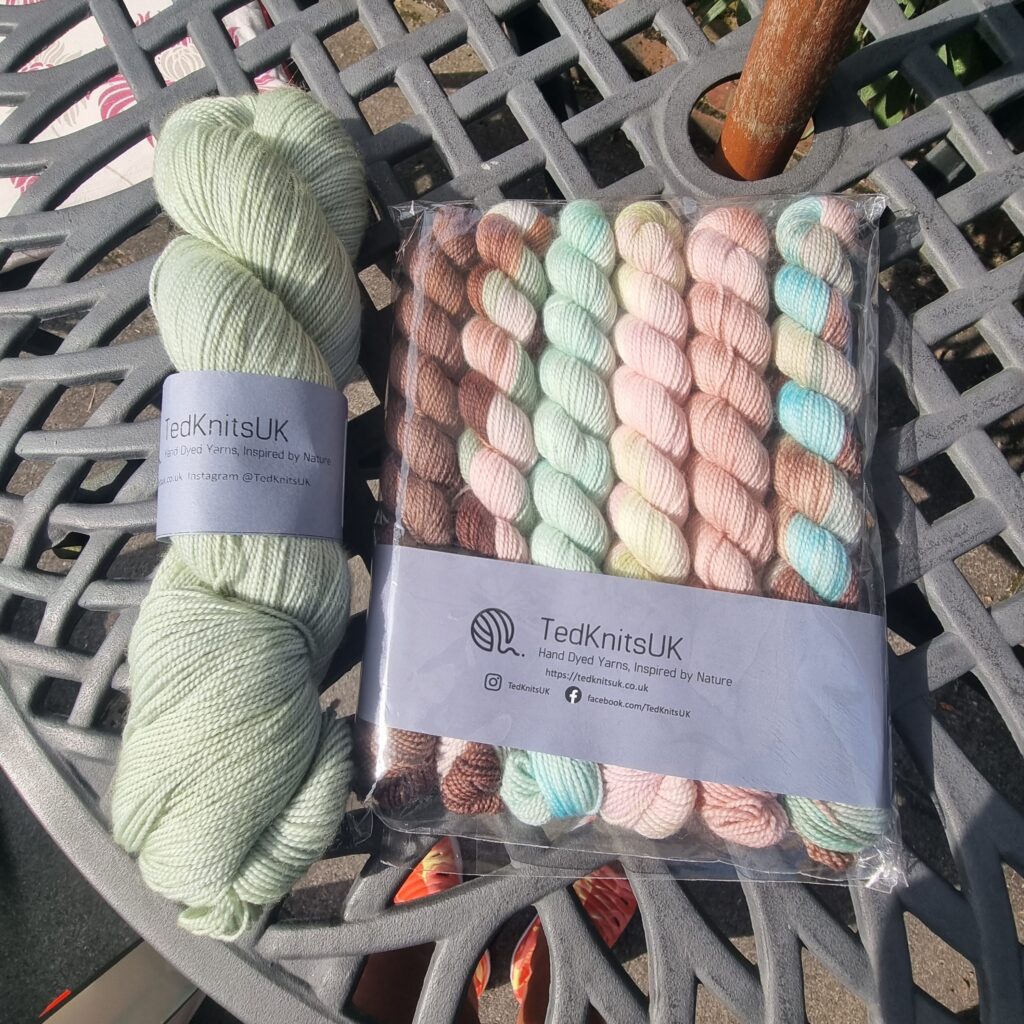 Next, cat related cuteness!
I might let Santa know about "Year of Catsock Adventures" ……
Lastly – Sock yarn from Bona Yarns that is an unbelievable match for my Merrell Walking shoes!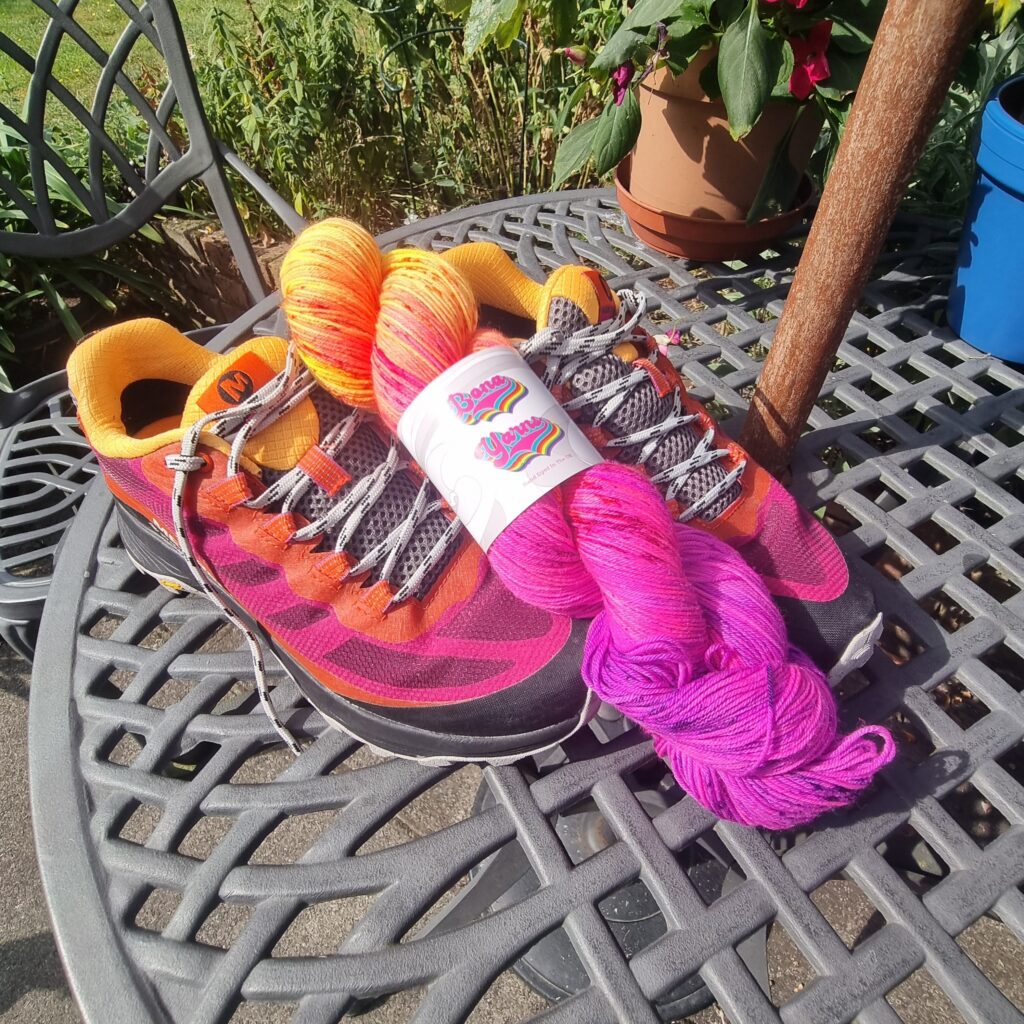 I'm going to be busy this winter!