Lucky me – it's been a week of green gifts – knitterly and otherwise 😀
The lovely Ben returned from a week long work trip to Seattle with a gift of yarn. He knows how to make his wife happy!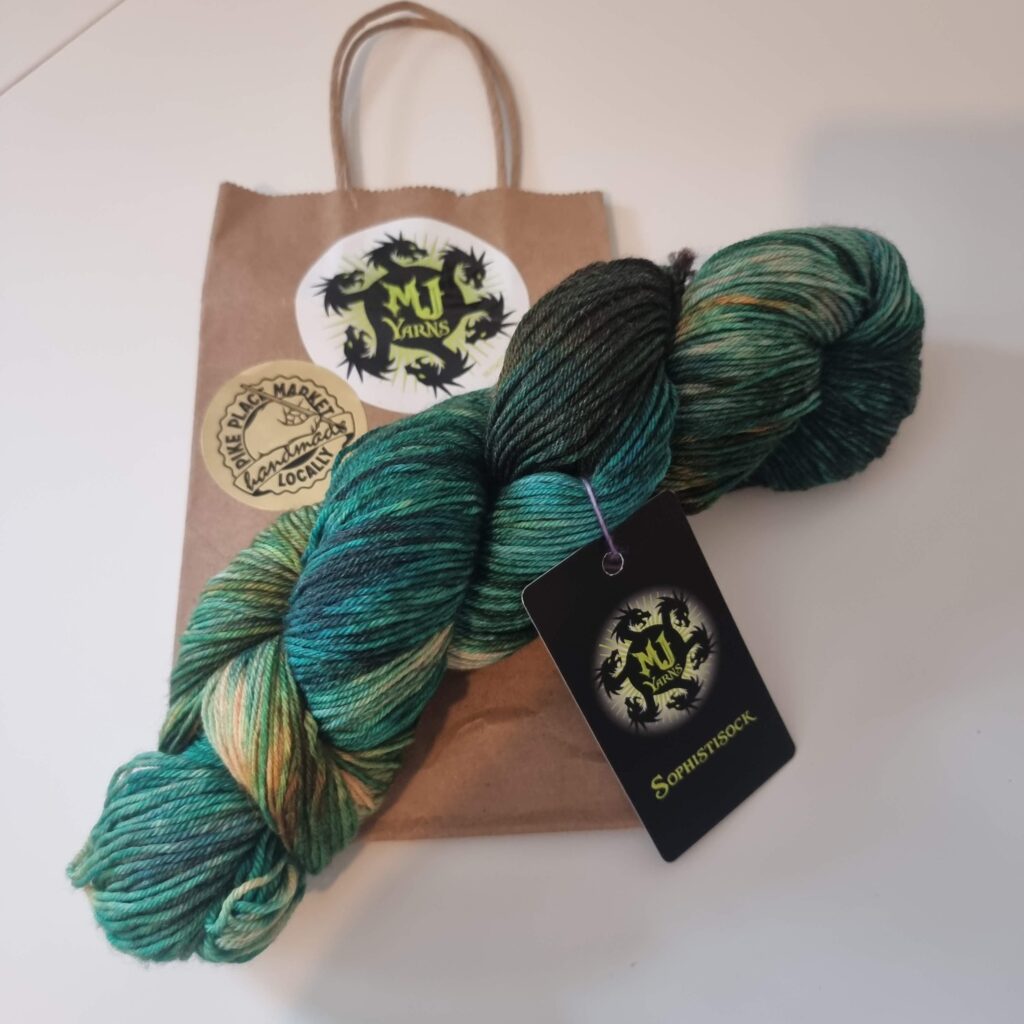 This is Sophistisock (SW merino, Nylon and Tencel) from MJ Yarns in Pike Place, Seattle. What a lovely man 😍
My friend Diane, from the Guilty Knitters knitting group, is decluttering pending a house move and gave me some beautiful vintage silk fabric from Singapore.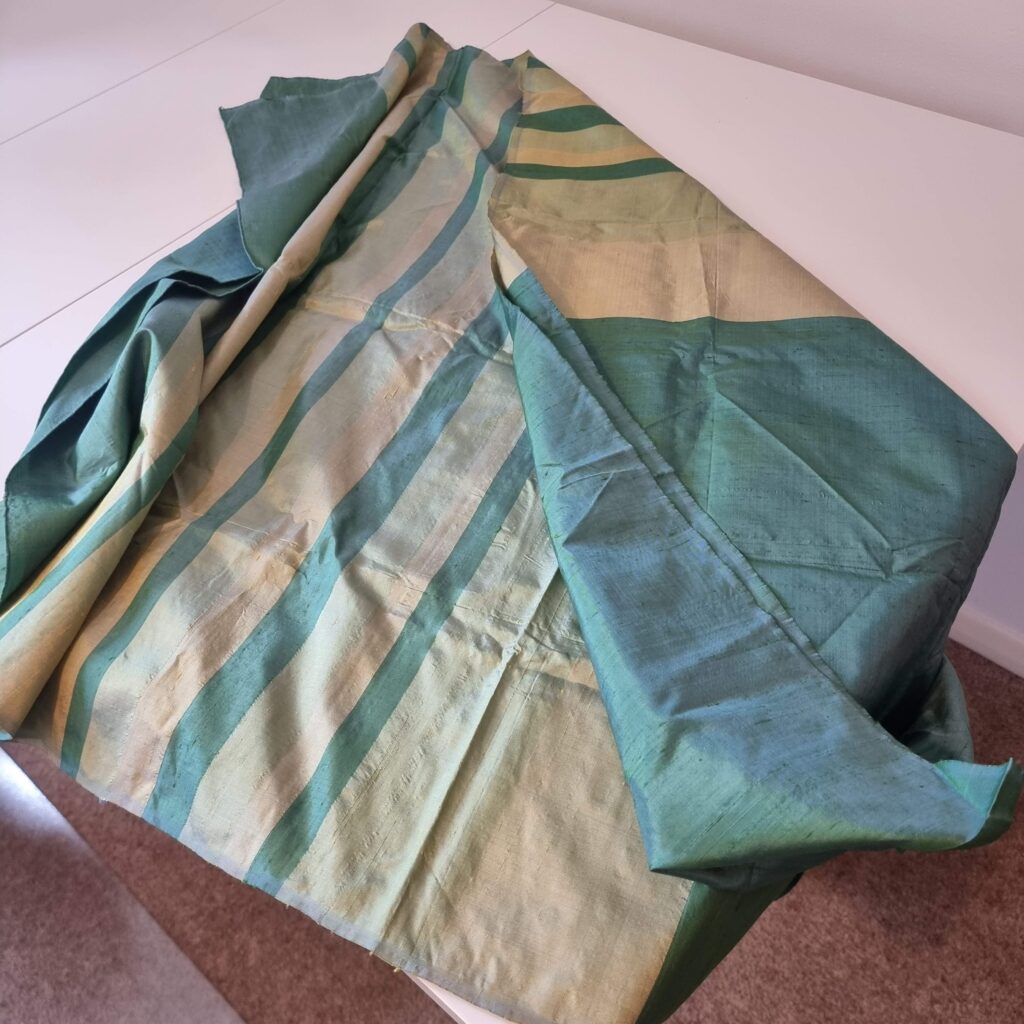 It's about 3/4 meter – my imagination is fired up with ideas to make the most of it.
Excitingly, Diane has had this stashed away for more than 50 years!! She knows it was from a trip in either 1968 or 1972. Truly vintage ❤️
Almost as exciting as the fabric, it was still in the original paper bag from Tang's department store, "Singapore's Treasure House of World Loveliness".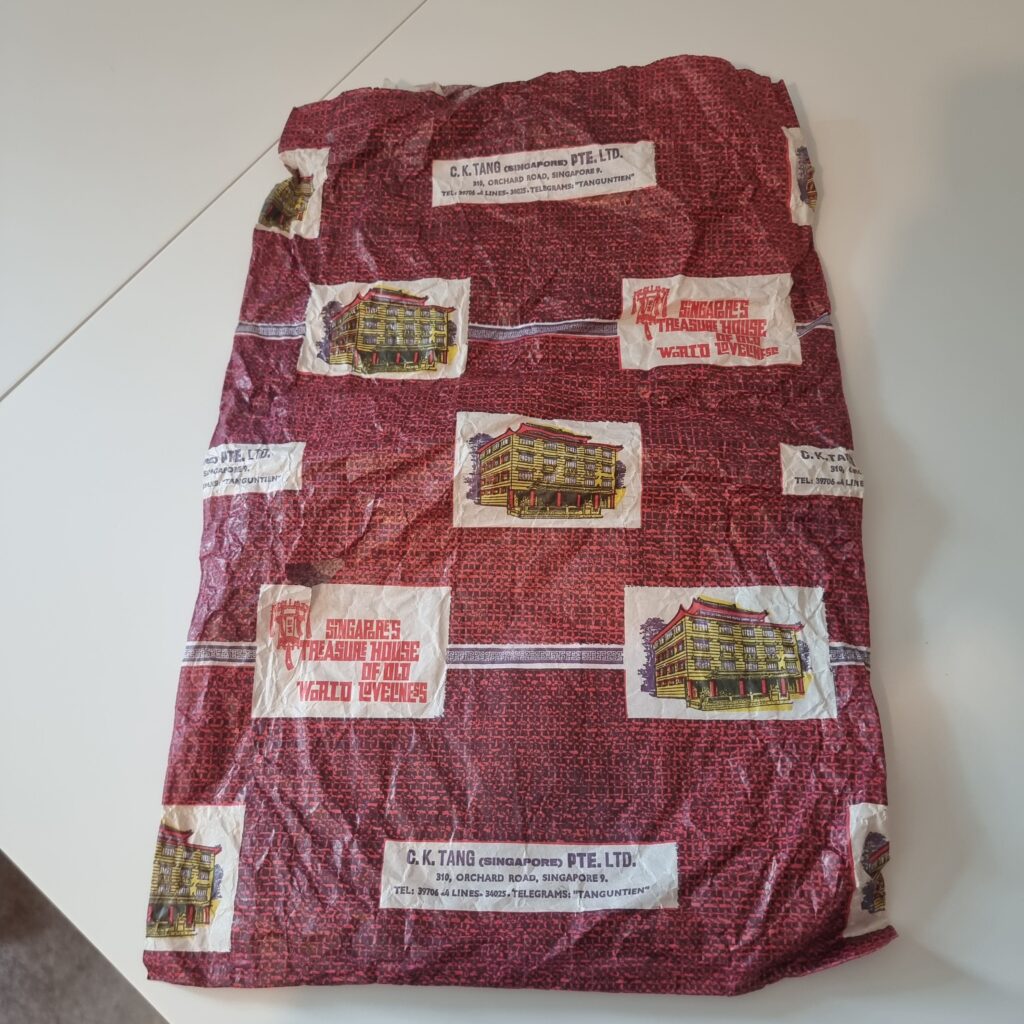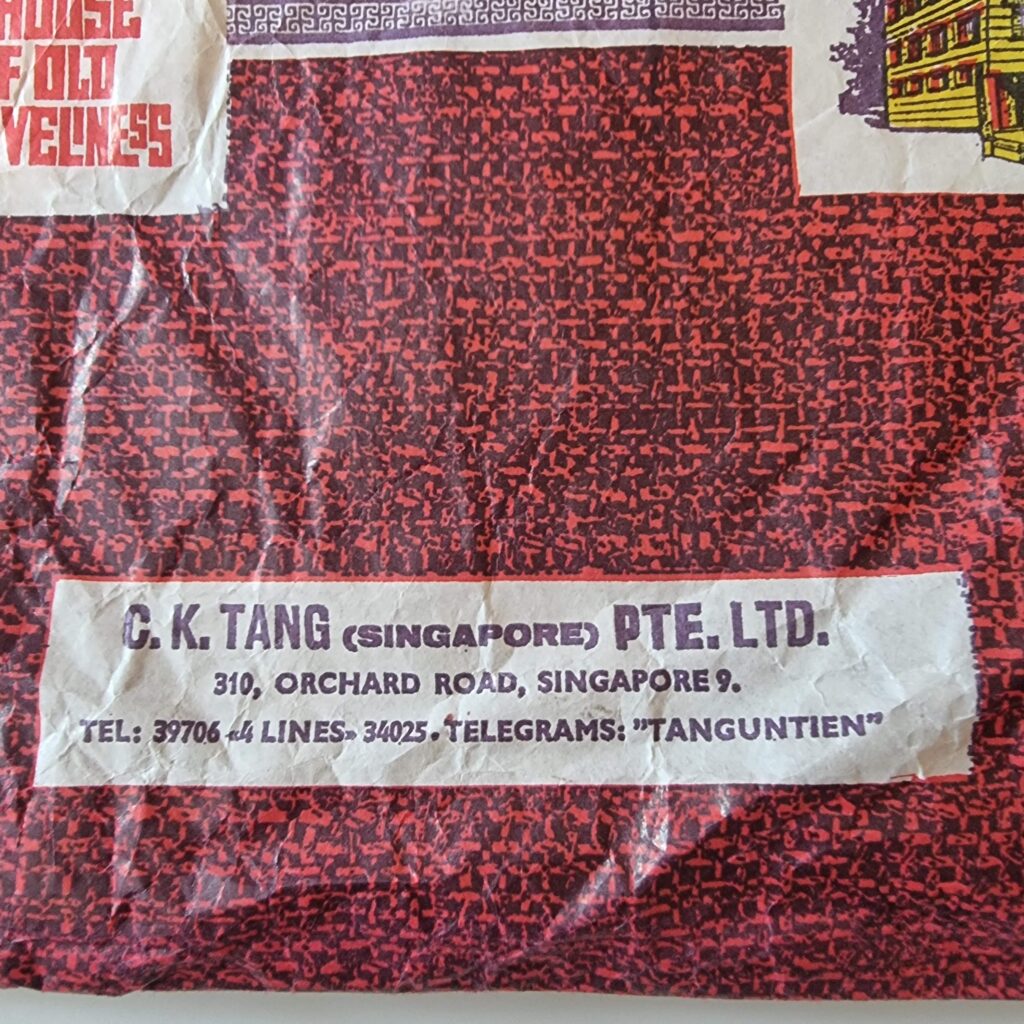 I was amazed to find that Tang's is still there in Singapore.
TANGS is a department store located on Orchard Road in Singapore, owned by C.K. Tang Limited. The store is regarded as a principal shopping destination in the city, comparable to Bloomingdale's in New York City and Selfridges in London. The company was founded by Tang Choon Keng in 1932.

https://en.wikipedia.org/wiki/Tangs
My last "green gifts" are from my garden (and quite a few small red round ones!)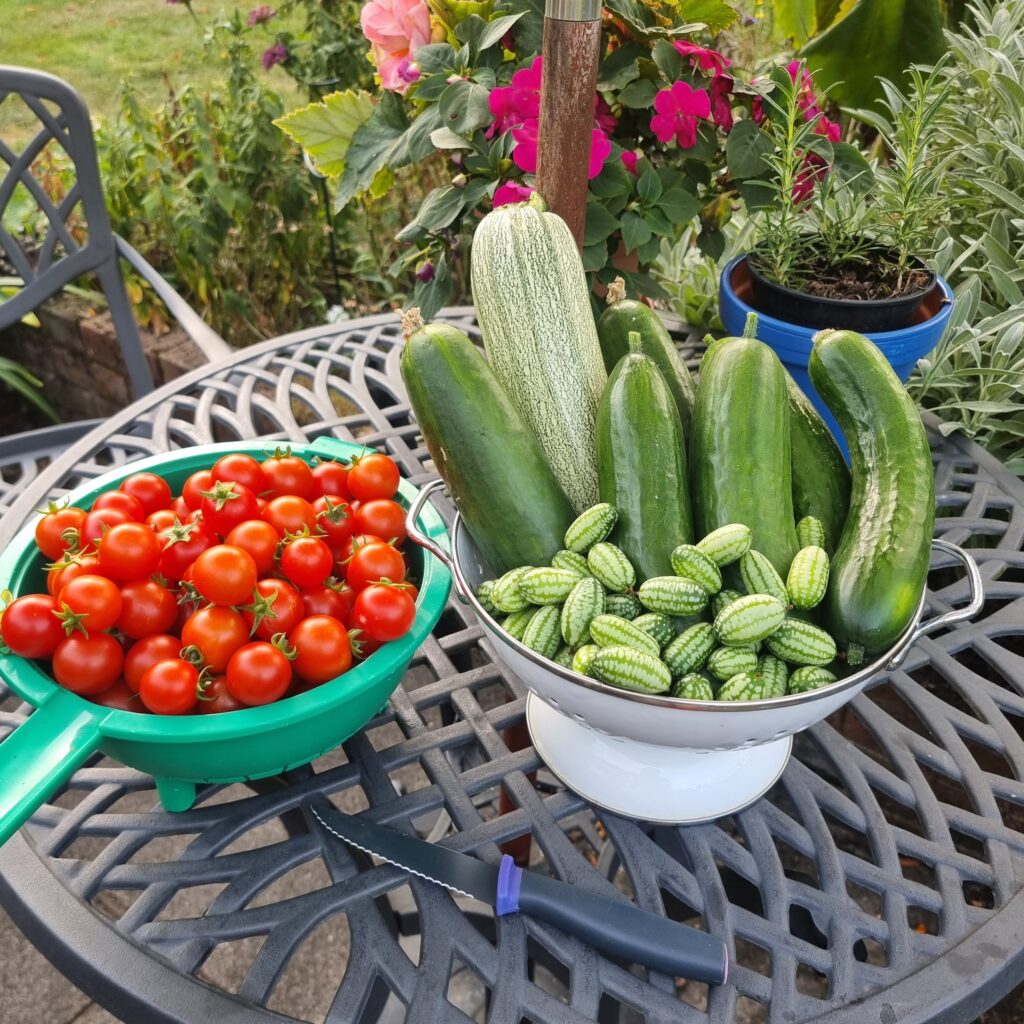 After a dull and wet summer, here in the UK, we've had a late, very hot couple of weeks. Every thing has ripened at once. I can't move for cucumbers, cucamelon, courgettes, chillis and tomatoes.
My week has been filled with a substantial amounts of pickling cucumbers and cucamelons, not to mention making soups, sauces, freezing and giving away produce ( My poor postman now runs away in case I force any more cucumber on him!)
Some highlights of my culinary adventures…
In the midst of all this cooking and gifting excitement, there has been knitting. I have finished both sleeves of my blue "After the Rain" sweater and joined them with the body and started the yoke.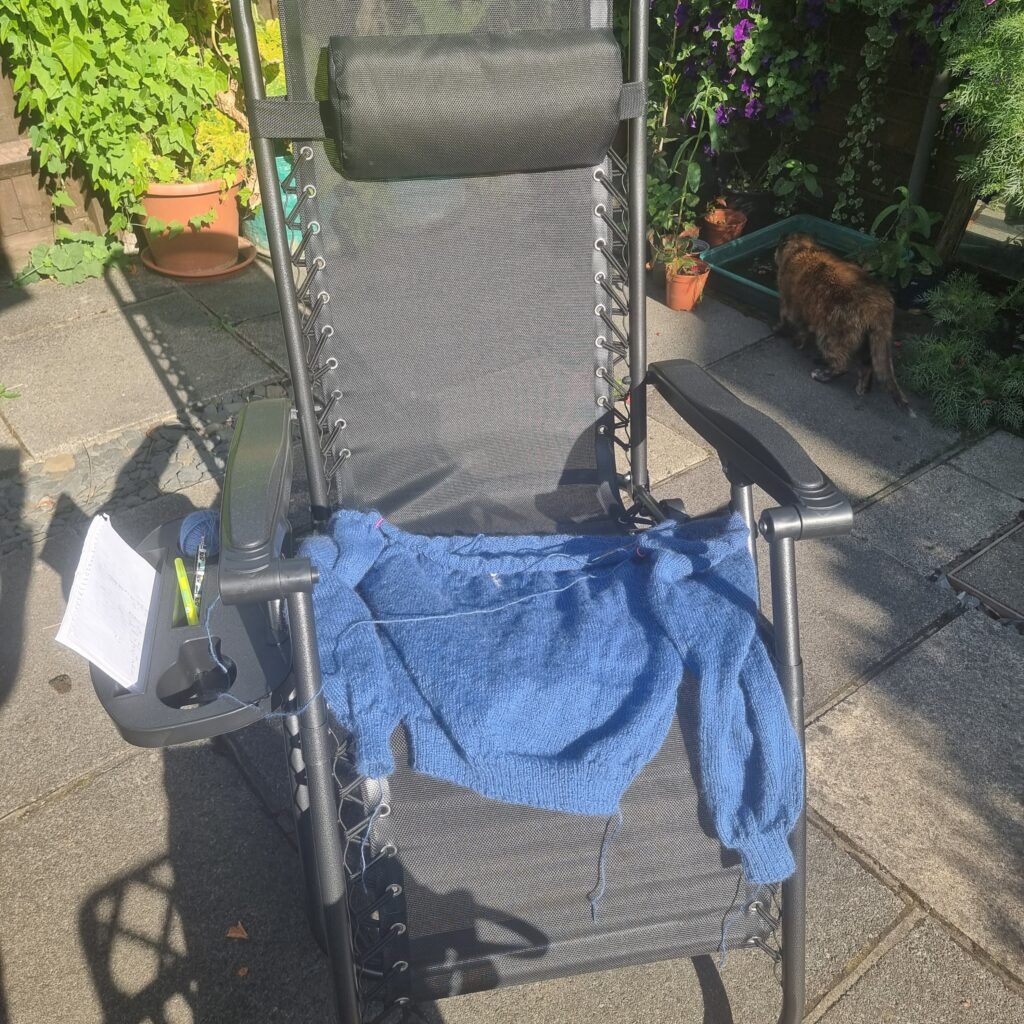 The most thrilling thing about that picture is my new garden chair and how perfectly it is designed for knitting – a thoughtful yarn holder and pattern holder (mislabeled as "drinks holder" and "Ipad holder" 🤔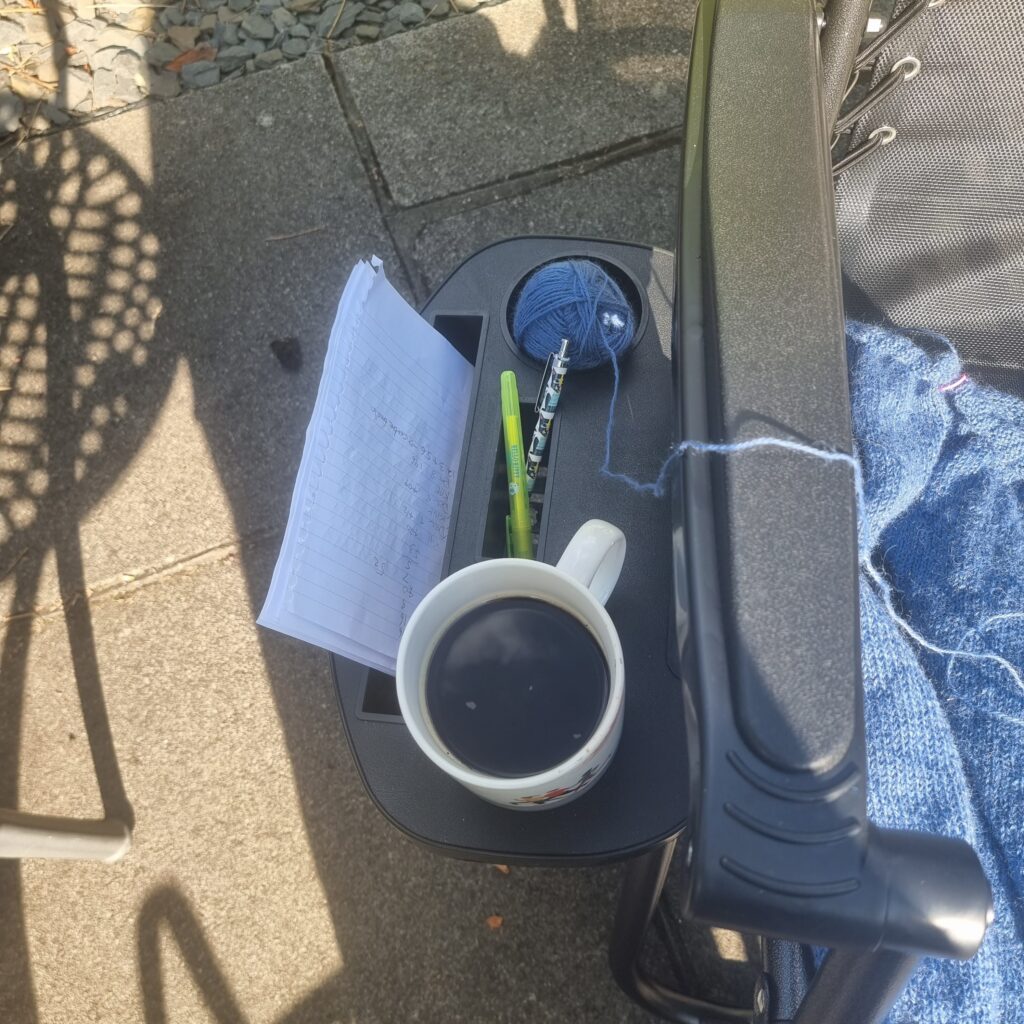 I've started the fairisle on After the rain – more exciting pictures of it next week!